by Geoffrey Hansen
Herbert Smith Freehills LLP,
for Herbert Smith Freehills
Authors: Geoff Hansen, Partner and Jennifer Galatas, Senior Associate1
1. Introduction – APRAG and Beyond
On 27 to 28 March 2014, international dispute experts converged on Melbourne, Australia to celebrate the 10th Anniversary of the Asia-Pacific Regional Arbitration Group (APRAG) Conference. APRAG is a regional federation of arbitration associations comprised of more than 30 members. The conference was very well attended and attracted a range of eminent speakers including: The Honourable Chief Justice Marilyn Warren AC, The Honourable Chief Justice James Allsop AO, The Honourable Justice Clyde Croft, The Honourable Justice Judith Prakash, Dato' Justice Mary Lim Thiam Suan, The Honourable Madam Justice Mimmie Chan, Yu Jianlong, Datuk Sundra Rajoo, Doug Jones AO, Professor Michael Pryles, Professor Richard Garnett, Robert Dick SC, Jonathon Redwood, Campbell Bridge SC, Philip Yang and Michael Hwang SC.
The decision to hold this conference in Australia not only acknowledges the birthplace of APRAG in Australia a decade ago, but also provides recognition of Australia's ever increasing presence within the international arbitration community. The anniversary also provides a timely opportunity to examine how far arbitration in Australia has come over the past decade and recent developments aimed at ensuring that Australia remains a world class venue for international commercial arbitration in the Asia-Pacific Region in the years to come.
2. Legislative Support for Arbitration
Australia has a 'dual track' system for international and domestic commercial arbitrations. International arbitrations are governed by the International Arbitration Act 1974 (Cth) (IAA), whereas domestic arbitrations are governed by State or Territory-based arbitration legislation.2
The IAA adopts and applies the key international Conventions and regulatory instruments in this area, namely, the UNCITRAL Model Law on International Commercial Arbitration (Model Law), the Convention on the Recognition and Enforcement of Foreign Arbitral Awards 1958 (New York Convention) and the Convention on the Settlement of Investment Disputes between States and Nationals of Other States (ICSID Convention).
In 2010, the IAA was significantly amended in order to improve its operation and more closely align the Act with international best practice. Some of the important changes introduced were:
(a) clarification that the Model Law is the mandatory 'supervisory procedural law' and 'covers the field' with respect to all international arbitrations in Australia (there is no longer any ability to 'opt out' of the Model Law by reference to the domestic arbitration legislation).
(b) providing that the parties have the following rights unless they agree to 'opt-out': a right to request that subpoenas be issued (and to apply to a Court for relief in the event of non-compliance), a right to seek security for costs and a right to apply to a Court for relief in the event that the respondent refuses to participate.
(c) in contrast with the uniform domestic arbitration regime which includes an 'opt out' regime for confidentiality, providing that parties are required to 'opt in' to the confidentiality regime set out in sections 23C to 23G (inclusive) of the IAA. Relevantly, section 23C prohibits parties and the arbitral tribunal from disclosing confidential information except as provided for by the Act.
(d) the inclusion of provisions specifically aimed at minimising delay in enforcement proceedings and further clarifying the operation of the Model Law with respect to challenges to the appointment of an arbitrator.
At a domestic level, the uniform arbitration legislation is also based on the Model Law (see, for example, the Commercial Arbitration Act 2011 (Vic)). This means that the domestic and international arbitration regimes are now more closely aligned and comply with international best practice.
3. Judicial Support for Arbitration
Recent cases handed down by the Australian Courts in the area of international arbitration over the past year have demonstrated a supportive approach to arbitration. For example:
(a) in TCL Air Conditioner (Zhongshan) Co Ltd v Judges of the Federal Court of Australia (2013) 295 ALR 596, the High Court of Australia confirmed the constitutional validity of the IAA and rejected a challenge to the enforcement of international arbitration awards in Australia.3
(b) in Eopply New Energy Technology Co Ltd v EP Solar Pty Ltd [2013] FCA 356, the Federal Court held that an arbitral award made in China could be enforced against an Australian company in liquidation.
(c) in Dampskibsselskabet Nordon A/S v Gladstone Civil Pty Ltd [2013] FCAFC 107, the Full Federal Court held that a voyage charterparty was not a "sea carriage document" within the meaning of section 11 of the Carriage of Goods By Sea Act 1991 (Cth) and therefore upheld the validity of an arbitration clause in that charterparty.
(d) in Gujarat NRE Coke Limited v Coeclerici Asia (Pte) Ltd [2013] FCAFC 109, the Full Federal Court dismissed an appeal seeking to resist enforcement of an arbitral award under the IAA on the grounds of an alleged denial of procedural unfairness.4 Further, the Full Federal Court commented that it would be generally inappropriate for the Court of enforcement to arrive at a conclusion on an issue of asserted procedural defect inconsistent with that of the Court at the seat of the arbitration.
The Victorian Supreme Court has also demonstrated its ongoing support for arbitration in a number of additional ways. The Honourable Chief Justice Warren of the Supreme Court of Victoria has been a strong advocate for international arbitration and has presented a number of extra-judicial speeches and writings promoting the many advantages of the "Australian brand" of arbitration. In recognition of the need for specialist judicial expertise in this area, the Victorian Supreme Court also created a specialist list for arbitration cases in 2010. The specialist arbitration list not only provides access to experienced arbitration judges such as The Honourable Justice Clyde Croft but also allows parties to take advantage of a more efficient and flexible system of case management (including 24/7 access to the Courts where necessary and hearings occurring outside of ordinary hours as required). A similar approach has been adopted by other State Supreme Courts and the Federal Courts of Australia (each Federal Court Registry has appointed an Arbitration Co-ordinating Judge with responsibility for the management of matters under the IAA).
By demonstrating its support for arbitration, the State Supreme Courts and Federal Courts of Australia are sending a powerful message to commercial parties that the Courts are prepared to facilitate and promote the effective resolution of disputes via this dispute resolution method provided there is a valid arbitration agreement.
4. Dedicated World Class Facilities
In 2010, the first dedicated world class arbitration hearing venue in Australia, the Australian International Disputes Centre (AIDC), opened in Sydney. The centre is centrally located in the Sydney CBD and features high quality communication systems, tribunal facilities, conference rooms and access to translation and transcription services. Arbitral institutions such as the Australian Centre for International Commercial Arbitration (ACICA), the Chartered Institute of Arbitrators and the Australian Commercial Disputes Centre (ACDC) are also located within the centre.
A similar venue, the Melbourne Commercial Arbitration and Mediation Centre, has recently opened in the Melbourne CBD and will link up with the Sydney centre (another centre is also reportedly being planned for Perth).
The development of infrastructure tailored to the international arbitration community is a welcome development that will enhance Australia's competitiveness as a venue for international arbitrations.
In addition to the dedicated infrastructure referred to above, there are a number of high quality facilities and hearing venues located throughout Australia meaning that parties who wish to arbitrate in Australia have a range of options available to them.
5. Leading Arbitration Institutions
There are a number of highly professional arbitration institutions with extensive experience in facilitating and supporting the conduct of arbitrations in Australia. In particular, ACICA and the Institute of Arbitrators and Mediators Australia (IAMA) are prominent international dispute resolution bodies in Australia that have:
(a) released arbitration rules that may be adopted by the parties with a view to supplementing the Model Law and improving the efficiency and management of the arbitral process; and
(b) mechanisms in place for the appointment of arbitrators.
ACICA has demonstrated its preparedness to adopt mechanisms to facilitate international best practice in arbitration procedures by, for example, incorporating Emergency Arbitrator Provisions into its 2011 Arbitration Rules. These provisions are designed to provide parties with greater flexibility in their arbitration process by including an option to seek urgent interim measures of protection from an emergency arbitrator before the arbitral tribunal is constituted. ACICA's arbitration rules also incorporate a set of rules providing for expedited arbitration (referred to as the ACICA Expedited Arbitration Rules). In addition, in 2011, ACICA was appointed as the sole default appointing authority for the purpose of undertaking the arbitrator appointment functions under the amended IAA. To facilitate this process in circumstances where the arbitration is not being conducted under the ACICA Arbitration Rules or ACICA Expedited Arbitration Rules, ACICA developed the Appointment of Arbitrators Rules 2011 which establishes a streamlined process through which a party can apply to have an arbitrator appointed to an arbitration seated in Australia.
IAMA has also released a set of arbitration rules referred to as the IAMA Arbitration Rules. These Rules also include the IAMA Fast Track Arbitration Rules providing for the option of an expedited set of procedural rules as part of an additional framework for managing any given arbitration.
6. Conclusion
Australia has many features that make it an attractive venue for international arbitration. As discussed above, recent legislative and judicial support for arbitration has further strengthened Australia's position in this area. As observed by The Honourable Chief Justice James Allsop AO and The Honourable Justice Clyde Croft in their paper presented at the APRAG Tenth Anniversary Conference, "Australian courts are moving to a significantly more positive, pro-arbitration, position."5 The proximity of Australia to Asia, particularly in terms of its strong economic and trade links, means that Australia is well placed to further develop its international arbitration presence over the coming years.
---
• Leave a comment on International Dispute Resolution in the Asia-Pacific – Arbitration in Australia Revisited
---
More from our authors:
---
• Leave a comment on International Dispute Resolution in the Asia-Pacific – Arbitration in Australia Revisited
---
by Joseph Mamounas
Bilzin Sumberg Baena Price & Axelrod LLP
Though of paramount importance in jurisprudence, no contract is perfect. Sometimes, at the time the parties negotiated and drafted the contract, they inadvertently failed to anticipate a particular issue that only arose years after execution. As a result, the parties are left with a glaring gap and, naturally, they cannot agree how it should be filled. And when courts and arbitrators ultimately are asked to resolve the parties' dispute, the gap-filling dilemma presents exceedingly difficult questions and inconsistent results.
Gap filling was the subject of a panel at the ICCA 2014 Congress in Miami featuring Professors Alan Scott Rau (Austin), Cristiano Zanetti (Sao Paulo), and Charles H. Brower II (Detroit) and moderated by John H. Rooney, Jr. (Miami). As the audience learned, courts and arbitral tribunals take different approaches to gap filling, and differences also exist between courts in civil and common-law jurisdictions.
U.S. courts ordinarily insist on contractual clarity. This is because courts prefer not to guess at the bargain made by the parties. But, as Panelist Rau posited, the existence of a gap should not impact on the parties' duty to arbitrate, and, accordingly, arbitrators should be empowered to fill gaps. Rau pointed to Green Tree Financial Corp. v. Bazzle and Oxford Health Plans LLC v. Sutteras instances in which the U.S. Supreme Court upheld the power of arbitrators to determine whether ambiguous contracts allowed class-wide arbitration, so long as the arbitrators, in doing so, were arguably construing the contracts. But by contrast, in Stolt-Nielsen S.A. v. Animal Feeds International Corp.,the U.S. Supreme Court found that the arbitrators had imposed what they believed to be sound policy, rather than construe the contract, and vacated the arbitrators' decision.
In many respects, gap filling in the civil-law tradition is more ambitious. As Panelist Zanetti explained, a gap should be identified by looking for absent terms that are necessary for the regular performance of the contract. If the gap meets this test, a civil-law court will rely on analogy and good faith to fill it. So, if the price is missing in a sales contract, it must be determined by considering similar situations. These principles also are at play in the arbitration context, as shown by a Swiss case in which the parties had agreed to arbitrate in Geneva, but the contract referred to an arbitral institution that did not exist. The court decided that the parties should arbitrate at the most prominent arbitral institution in Geneva, as the parties were obligated to do what was mandated by the good faith and mutual trust that the civil law provides as existing between them.
The importance of gap filling in international arbitration – where the parties may not be able to readily resort to a favorable local court to tackle the gap – is particularly great. Arbitrators therefore should have expansive gap-filling authority. In that vein, Panelist Brower took aim at Stolt-Nielsen, arguing essentially that its holding should be limited to the extreme instances in which the arbitrators ignore all relevant sources of law and instead impose their own brand of justice. And, as Brower pointed out, Stolt-Nielsen expressly endeavors to support arbitral gap filling in some respects, not restrict it.
For these reasons, the impact of a gap on an international arbitration depends in large part on the law applicable to the arbitration. Arbitrators applying Brazilian law, for example, would be inclined to use analogy and good faith to fill most any gaps. On the other hand, under U.S. law and following Bazzle and Oxford Health Plans, arbitrators might at most be permitted to undertake a contractual interpretation to file a gap. Whether Stolt-Nielsen would restrict other means of gap filling in arbitration remains an open question and, hopefully, is one that will be addressed by U.S. courts in the very near future.
---
• Leave a comment on ICCA 2014. Gap Filling in International Arbitration: An Unsettled Territory
---
More from our authors:
---
• Leave a comment on ICCA 2014. Gap Filling in International Arbitration: An Unsettled Territory
---
by Adam Raviv
Wilmer Cutler Pickering Hale and Dorr LLP,
for ITA
In the wake of hotly contested domestic and international developments, speakers at the Annual ITA-ASIL Conference in Washington, DC on April 9 gave varied and sometimes conflicting perspectives on the use of mass and class claims in arbitration.
Mass Claims in Investment Arbitration – A Favorable View
In her keynote speech, Carolyn B. Lamm of White & Case LLP discussed her own experiences with mass claims and the future of large scale claims. Ms. Lamm is lead advocate for the claimants in the ICSID case Abaclat v. Argentine Republic. In a groundbreaking 2011 ruling, the Abaclat tribunal found that the jointly filed claims of 60,000 individual investors arising out of Argentina's 2001 sovereign debt default and subsequent state actions, including the "cram down law," were within the tribunal's jurisdiction and admissible.
Ms. Lamm explained that there are a variety of types of collective actions in legal proceedings. Though class actions used to be confined largely to the United States, Canada, and Australia, they are now becoming more common in other countries. Moreover, the rules of many leading arbitral institutions have procedures that allow for multiple parties in an action.
Ms. Lamm drew a distinction between U.S.-style class arbitrations and the mass individual claims that have recently been allowed in investor-state proceedings. In its 2010 decision in Stolt-Nielsen S.A. v. AnimalFeeds International Corp., the U.S. Supreme Court held that a party must affirmatively consent to class arbitration before it can be required to participate in such a proceeding. By contrast, according to Ms. Lamm, investment treaties often contain an "open-ended" consent of the host state that provides for the possibility of multiple claimants. Whether mass claims are permissible in investment arbitration thus depends on an interpretation of the applicable treaty in a specific case.
Focusing on her work in Abaclat, Ms. Lamm explained that every one of the 60,000 claimants signed an individual consent to pursue claims and a power of attorney, and presented evidence of nationality, domicile, and ownership. The Abaclat tribunal's majority, in allowing the case to go forward, concluded that the proceeding was not a class action but rather a "mass" action, because each claimant had personally consented to arbitration under the applicable investment treaty.
The Abaclat majority also concluded that there is no valid limit on the number of homogenous claims that can be consolidated into a single proceeding. Allowing a mass action might require modification of standard ICSID procedures, but that was within the tribunal's power to do and did not require additional state consent beyond the existing language of the Argentina-Italy bilateral investment treaty (BIT) at issue in Abaclat.
In particular, Ms. Lamm explained, the Argentina-Italy BIT contained numerous references to plural claims or claimants. Moreover, according to Ms. Lamm, it would be a denial of due process if every potential claimant against Argentina had to pursue a separate proceeding. A mass action is not only the cheapest and most efficient way, but the only way, to resolve claims like the ones in Abaclat. It makes little sense to require individual adjudication of claims that all arise form a single state measure or series of the same state measures, under the same treaty, for essentially the same investments.
Moreover, Ms. Lamm pointed out that multiple parties have frequently been allowed to bring investment claims in a single case. If states do not want to allow multiparty claims, they can draft treaty language that disallows them.
Ms. Lamm also discussed the logistical challenges of bringing a mass case like Abaclat. It required the creation of a database of information on every claimant, including backup documentation and spreadsheets that set forth the evidence in support of each individual's claims. The tribunal, in turn, appointed an independent expert to verify the information in the database for proof of claimants' nationality and domicile, and the basis for their individual claims.
Mass Claims in Investment Arbitration – Dissenting Views
Speakers on one of the panels that followed queried Ms. Lamm's view that mass claims are appropriate in investor-state proceedings. This panel was moderated by Prof. S.I. Strong of the University of Missouri School of Law, who has written widely on mass and class claims in arbitration.
Dr. Michael Waibel of Jesus College at the University of Cambridge had both legal and policy disagreements with the Abaclat jurisdictional decision. He observed that Abaclat arose out of an economic crisis in Argentina comparable in severity to the Great Depression. Four years after its default, Argentina offered a restructuring of its debt at 35 cents on the dollar—an offer to which the majority of its creditors agreed. Dr. Waibel cautioned that allowing mass investor claims would undermine the already cumbersome system of sovereign debt restructuring. If hold-out creditors are able to force full repayment through arbitral awards, the potential result is severe fiscal austerity or the need for bailouts. Moreover, the investors who purchased Argentine sovereign debt did so with the knowledge that a default might not be compensated in a domestic court—and enjoyed payments at a higher interest rate because of this risk. Dr. Waibel also expressed concern that the Abaclat decision opens the door to claims by holders of all sorts of financial instruments, potentially turning ICSID tribunals into commercial courts.
Dr. Waibel also argued that the ICSID Convention, from which tribunals derive their jurisdiction along with investment treaties, does not provide for collective claims. Rather, Article 25 of the Convention extends jurisdiction over a dispute between a contracting state and a singular "national of another Contracting State." The Convention, according to Dr. Waibel, is silent on whether a tribunal has jurisdiction over mass claims. He disagreed with the Abaclat majority's view that the tribunal could fill this silence by allowing mass claims in a single proceeding. Under international law, according to Dr. Waibel, consent to jurisdiction is the exception, not the default rule. Thus, when the Convention is silent as to whether the parties consented to jurisdiction, the tribunal should have found there was no consent and therefore no jurisdiction.
Whereas Dr. Waibel focused on the ICSID Convention, the next speaker, Samuel Wordsworth QC of Essex Court Chambers, looked specifically at the BIT language. Mr. Wordsworth, who has represented states in numerous arbitrations, analogized the Abaclat majority's reasoning to the Roman empress Messalina, who supposedly entered into a contest to sleep with as many men as possible in a day, and said "I sleep with one, I sleep with one thousand, it makes no odds to me."
Mr. Wordsworth acknowledged that the BIT at issue in both Abaclat and in the later ICSID case Ambiente Officio v. Argentina, which allowed ninety claimants to pursue a consolidated action, offers few clues on whether the signatory states intended to allow multiparty proceedings. But he challenged the Ablacat majority's reliance on the fact that the BIT uses the singular term "investor" and the plural "investors" interchangeably in the substantive provisions. According to Mr. Wordsworth, the use of the plural in the substantive provisions means only that the BIT was intended to protect all investments and investors. What mattered was the precise wording of the offer to arbitrate, and whether the singular or the plural was used. According to Mr. Wordsworth, if the singular was used, effect should be given to the ordinary—and singular—meaning of the terms used. The wording of the Argentina-Italy BIT added to the interpretative difficulties as it—unlike certain other Argentina BITs—uses both the singular and plural. The Ambiente majority noted this language, while the dissent was unable to explain away the usage of the plural.
Mr. Wordsworth also questioned the Abaclat majority's underlying assumption that it would have jurisdiction over a small, but plural, number of claimants. He pointed to the history of investment treaties, which grew out of the historic failure of foreign investor protection through diplomatic efforts. Such diplomatic protection often involved numerous aggrieved investors, so the possibility of multiparty investment claims was entirely conceivable to BIT drafters. Nonetheless, BITs commonly do not contain language clearly providing for mass or multiparty claims.
Mr. Wordsworth also explained that while a number of pre-Ambiente investor-state cases involved multiple claimants, in no previous instance did a state raise a jurisdictional objection on that basis. However, according to Mr. Wordsworth, no inference could be drawn from this fact as, in the bulk of these cases, the multiple claimants were corporate affiliates. In such cases, the state would presumably have preferred to be in a single proceeding rather than deal with the increased costs and risks of numerous cases arising out of the same actions. Mr. Wordsworth questioned whether it was appropriate to allow claimants to decide whether to bring their actions collectively or apart, where a respondent state facing multiple claimants would not enjoy the same strategic choice. He also pointed out that a victorious state respondent would have a very hard time enforcing a cost award against thousands of small individual claimants.
Mr. Wordsworth also queried the Abaclat majority's failure to reconcile its holding with section 8.3 of the Argentina-Italy BIT, which requires investors to pursue judicial relief before initiating ICSID arbitration. The tribunal found that fulfilling this requirement was not feasible for the mass claims, and so allowed the claims to move forward without doing so. But, according to Mr. Wordsworth, the tribunal failed to appreciate that the impossibility of meeting this requirement itself suggests that the BIT does not provide arbitration of mass (as opposed to multiparty) claims.
Class Claims in Commercial Arbitration – U.S. and Canadian Perspectives
Another panel addressed the equally contentious issue of class claims in commercial arbitration, with a focus on recent court decisions in the United States and Canada. Prof. Christopher R. Drahozal of the University of Kansas School of Law, who moderated the panel, explained that the United States Supreme Court has, in its last three terms, decided four important cases on class arbitration—two that addressed the enforceability of class arbitration waivers, and two on how to construe arbitration clauses that do not mention class relief. Prof. Drahozal remarked that class arbitrations largely involve consumer and employment claims, but that a significant number are business-to-business disputes.
Deepak Gupta of Gupta Beck PLLC, the first speaker on the panel, represented the would-be class plaintiffs in the recent Supreme Court cases AT&T Mobility v. Concepcion and American Express v. Italian Colors Restaurant. Mr. Gupta explained that the Federal Arbitration Act (FAA) is the centerpiece of American arbitration law. Enacted in 1925, the FAA was initially intended to be used in agreements between sophisticated business parties. But in the 1970s and 1980s, companies began including arbitration provisions in consumer and employment agreements.
Mr. Gupta discussed several recent U.S. Supreme Court decisions that were hostile to class arbitration. The 2010 Stolt-Nielsen ruling addressed an arbitrator's decision to certify a class arbitration where the agreement between the parties was silent as to class claims. In its opinion, the court spoke derisively of the use of aggregate claims in arbitration.
Mr. Gupta explained that the Court's 2011 Concepcion decision addressed whether a party can use an arbitration clause to enforce a class action ban. In that case, state law barred a class action waiver, but the Court found that the FAA preempted the state law and required enforcement of the class arbitration waiver. The Supreme Court found that while the state law did not discriminate against arbitration in violation of the FAA, it was nonetheless impermissible because requiring class proceedings undermined the supposed essential character of arbitration as a streamlined and bilateral proceeding.
Then, in Italian Colors, an antitrust case, the court enforced a class arbitration waiver even where requiring individual actions would be to make it economically impossible to bring the claims in the first place, because of the necessary cost of using economic experts to prove the claims.
Mr. Gupta explained that because the U.S. Supreme Court has thus taken a dim view of class arbitration, it is up to legislators and regulators to push back.
Prof. Geneviève Saumier of the McGill University Faculty of Law offered a Canadian perspective on mass and class claims in arbitration. Canada has no federal arbitration law equivalent to the American FAA, but all of Canada's provinces have adopted the UNCITRAL Model Law, and Canada is also a signatory to the New York Convention. Canadian courts have followed U.S. courts' lead on such issues as the arbitrability of statutory claims and competenz-competenz. Moreover, many Canadian companies have adopted arbitration clauses in consumer contracts just as U.S. companies have.
Prof. Saumier explained that the 2007 Dell Computer Corp. v. Union decision by the Canadian Supreme Court effectively recognized the validity of class arbitration waivers in contracts. But in response, some provincial legislatures acted to prohibit pre-dispute arbitration clauses in consumer contracts. And in its sharply divided 2011 decision in Seidel v. TELUS Communications Inc., the Canadian Supreme Court suggested a move away from a purely pro-arbitration stance. Moreover, the Court of Appeal for Ontario has been very skeptical of arbitration, suggesting that by seeking individual arbitration, defendants are really just seeking effective immunity.
Prof. Saumier explained that class actions are possible throughout Canada, but because there is no mechanism for multi-jurisdictional consolidation, the result is overlapping and redundant cases across provinces. Class or mass arbitrations could help solve this inefficiency, though Prof. Saumier also noted that Canadian arbitral institutions are not well prepared to administer multiparty proceedings.
In her concluding remarks, Prof. Andrea Bjorklund of the McGill University Faculty of Law, Chair of the ITA Academic Council, observed that only modern technology allows for the possibility of mass actions like Abaclat. She also noted the irony of how the concept of consent is addressed in differing contexts—in the commercial arena, in an effort to avoid class claims through waivers, while in the investor-state context, in the controversy over whether treaties provide for state consent to mass claims.
The event, co-chaired by Prof. Drahozal and Prof. Strong, took place just before the 108th Annual Meeting of the American Society of International Law.
---
• Leave a comment on ITA-ASIL 2014: Mass and Class Claims in Arbitration
---
More from our authors:
---
• Leave a comment on ITA-ASIL 2014: Mass and Class Claims in Arbitration
---
by David Winn
The Center for American and International Law
As part of the 26th Annual ITA Workshop taking place in Dallas on June 18-20, we have prepared a survey on the experiences of arbitration practitioners with enforceability of arbitral awards in the recent past. In some respects, this builds on excellent work done in the 2010 survey of Queen Mary College/PWC, although it seeks to go into greater detail on specific experiences within key enforcement jurisdictions.
Our hope is to maximize the value of the survey by soliciting responses from a broad range of personnel within the international arbitration community. In order to achieve the desired goal, we ask both (a) that you respond to the survey, which should take only a few minutes, and (b) that you circulate the survey within your institution and/or distribute it to your organization's external contacts who may have interest or connection to the this topic. As a member of the international arbitration community, you are ideally placed to assist in distributing this survey to other likely respondents around the world.
Your participation, and the participation of others in your organization and others you know, is essential to make the results of this survey substantive and insightful. The identity of all survey responders will be kept confidential and responses will not be attributed in the published results. If you have specific questions about the survey or about inviting others to participate, please contact ITA Director David Winn (dwinn@cailaw.org).
Please click here to open the survey. We will very much appreciate receiving your completed survey responses by May 1.
The results will be presented on June 19 at the 2014 ITA Workshop and published shortly thereafter.
Thank you in advance for your participation.
Regards,
James L. Loftis
2014 Workshop Co-Chair Vinson & Elkins RLLP
London
Constantine Partasides QC
2014 Workshop Co-Chair
Three Crowns LLP
London
Mark Feldman
2014 Workshop Co-Chair
Peking University School of Transnational Law, Shenzhen
Mark Kantor
2014 Workshop Co-Chair
Independent Arbitrator
Washington, D.C.
Doak Bishop
ITA Advisory Board Chair
King & Spalding LLP
Houston
David Winn
ITA Director
The Center for American and
International Law
Dallas
---
• Leave a comment on 2014 ITA Arbitral Award Enforcement Survey
---
More from our authors:
---
• Leave a comment on 2014 ITA Arbitral Award Enforcement Survey
---
by Roger Alford (Editor)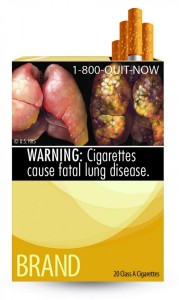 I would like to continue the theme of the emerging convergence of investment arbitration and international trade. In my previous posts (see here and here) I discussed the prospect of using trade remedies to enforce investment arbitration awards. Another key example of convergence addresses the emerging trend of relying on investment arbitration to enforce international trade rights. As discussed in my recent article, despite the assumption that international trade disputes must be resolved before the WTO DSB, the existence of broad umbrella clauses in BITs present a promising vehicle for enforcing investment commitments in trade agreements.
Of course, the scope of umbrella clauses is dependent on the language in particular BITs, which varies widely from one treaty to the next. Accordingly, there is no uniform understanding as to the meaning of umbrella clauses. Narrow umbrella clauses are unlikely vehicles for vindicating international trade rights. A treaty commitment such as that addressed in SGS v. Philippines to observe any obligation a Contracting State "has assumed with regard to specific investments" is unlikely to encompass legislative measures or treaty commitments. By contrast, broad umbrella clauses are better candidates for vindicating trade rights, such as the BIT clause at issue in Noble Ventures, Inc. v. Romania, which committed Romania to "observe any obligation it may have entered into with regard to investments."
ICSID tribunals have interpreted broad umbrella clauses to give investors treaty rights with respect to unilateral undertakings of the State embodied in municipal law. In CMS Gas Transmission Co. v. Argentina, the tribunal concluded that utility tariffs designed to attract foreign investment were "legal … obligations pertinent to the investment." In LGE v. Argentina, the tribunal concluded that abrogation of guarantees made to investors in a statutory framework gave rise to liability under the umbrella clause. In Enron v. Argentina, another tribunal concluded that the umbrella clause referred to "any obligations regardless of their nature." This included not only contractual obligations, but also "obligations assumed through law or regulation" that are "with regard to investments." In Sempra Energy International v. Argentina, a tribunal found that major legal and regulatory changes introduced by the State as part of its public function constituted treaty violations under the umbrella clause. Finally, in SGS v. Paraguay, a tribunal interpreted a broad umbrella clause as creating "an obligation for the State to constantly guarantee observance of its commitments entered into with respect to investments of investors of the other party. The obligation has no limitations on its face—it apparently applies to all such commitments, whether established by contract or by law, unilaterally or bilaterally."
Note that these sweeping pronouncements do not require that a State's commitment reference a specific investment or contract. As long as legislative or executive measures relate to the promotion or regulation of investments, they constitute unilateral undertakings covered by a broad umbrella clause. Such ICSID jurisprudence has led María Cristina Gritón Salias to conclude in this book that "tribunals overwhelmingly accept the application of umbrella clauses to obligations assumed unilaterally by host States," whether those undertakings are "made through legislation or otherwise." Likewise, Darius Chan has opined here that "the current tide of jurisprudence concerning umbrella clauses is in favor of such clauses encompassing host State commitments of all kinds."
Assuming such interpretations are correct—which is by no means clear—this has significant implications for the WTO. If trade obligations are subject to investment arbitration, it would authorize private parties to initiate trade cases. Private rights of action through investment arbitration would supplement the diplomatic espousal of claims before the WTO.
This is precisely what one foreign investor has argued with respect to alleged WTO violations as a result of Australia's plain-packaging laws. On November 21, 2011, Philip Morris Asia Ltd. filed an investment arbitration claim against Australia pursuant to the Hong Kong-Australia Bilateral Investment Treaty. The central contention of Philip Morris is that Australia's plain packaging legislation violated various international obligations. Among the claims it filed is one under the broad "umbrella clause" in the BIT, which provides that "[e]ach Contracting Party shall observe any obligation it may have entered into with regard to investments of investors of the other Contracting Party." According to the Notice of Arbitration:
This [umbrella clause] obligation is broader than specific obligations … made by the host State to investors…. It also encompasses other international obligations binding on the host State that affect the way in which property is treated in Australia…. [T]he relevant obligations are those enshrined in TRIPS, the Paris Convention, and TBT. [Claimant] as an owner of the investments is entitled to expect Australia to comply with its obligations pursuant to those treaties. By adopting and implementing plain packaging legislation, Australia has failed to observe and abide by those obligations."
In response, Australia argued that:
The meaning and scope of such provisions is a matter of great controversy. However it is clear in the instant case that … the "umbrella clause" in Article 2(2) cannot be understood as encompassing general obligations in multilateral treaties…. Rather … the "umbrella clause" … only covers commitments that a host State has entered into with respect to specific investments…. [T]he obligations under the multilateral treaties … are not "obligations" which have been entered into with regard to investments of investors" of Hong Kong, but are rather obligations that operate on the inter-State level, with their own particular inter-State dispute resolution procedures.
It is too early to assess the likely success of such claims, but if the recent "umbrella clause" jurisprudence is accurate the claims are at least colorable.
This potential convergence of trade and arbitration has profound implications for the resolution of WTO violations. An arbitration panel liberally construing a broad umbrella clause could transform how WTO obligations are adjudicated. Exactly how would the adjudication of WTO obligations through investment arbitration alter the landscape? Here are a few thoughts.
First, umbrella clauses in BITs could create a private right of action for resolving WTO disputes. Investment arbitration circumvents the traditional barriers to initiating a WTO dispute. Diplomatic espousal is no longer a reliable check on the pursuit of unmeritorious claims. Through umbrella clauses foreign investors could seek recourse for violations of investment obligations that form part of WTO disciplines.
Second, with WTO dispute settlement the Member States control all decisions with respect to adjudication and resolution of the dispute. Investors may prefer an alternative dispute settlement process that places such decisions within their control. The incentives to settle an investment dispute depend on satisfying investors concerns rather than satisfying the disputing Member States' concerns.
Third, with limited exceptions, the WTO prohibits unilateral trade remedies. Article 23 of the DSU provides that Member States "shall not make a determination to the effect that a violation has occurred … except through recourse to dispute settlement in accordance with the rules and procedures of this Understanding." Investment arbitration is not a unilateral remedy imposed in response to a WTO violation, but neither is it WTO dispute settlement. Investment arbitration may provide a vehicle for compensating or attenuating the harm caused to investors without offending the WTO restrictions on unilateral trade remedies.
Fourth, WTO remedies are prospective, while investment arbitration remedies may be retroactive. The goal of the WTO adjudication is to bring Member States into conformity with their trade obligations. The goal of investment arbitration is, consistent with traditional understandings of state responsibility, to "wipe-out all the consequences of the illegal act and reestablish the situation which would, in all probability, have existed if that act had not been committed."
Fifth, under the WTO dispute settlement process, any losses an investor suffers as a result of a Member State's WTO violation are not compensable. WTO remedies contemplate compensation directly to a Member State or, failing that, the suspension of concessions paid directly to the Member State in the form of increased duties. With investment arbitration, international law violations result in monetary compensation due directly to the investor.
Thus, liberal interpretations of broad umbrella clauses that encompass investment commitments in WTO undertakings may prove to be an attractive avenue for future investment arbitration.
---
• Leave a comment on Using Investment Arbitration to Enforce WTO Commitments
---
More from our authors:
---
• Leave a comment on Using Investment Arbitration to Enforce WTO Commitments
---
by Paul Baker
Clyde & Co.,
for Clyde & Co.
Readers of this blog are likely to be familiar with the existence of Bilateral Investment Treaties ("BITs") and the wealth of arbitral awards made publicly available through the International Centre for the Settlement of Investment Disputes ("ICSID"). Given the publicity afforded to proceedings under BITs, or multilateral investment treaties such as NAFTA, one might be led to believe that recourse to investment treaty arbitration is the sole remedy for a seemingly wronged investor. This is incorrect. While it is true that recompense for a State's breach of its treaty obligations on account of a failure to provide full protection and security to the investor, or for treatment that was not considered to be fair or equitable, may primarily be found via the investment treaty arbitration route, alternatives are available to compensate an investor's loss caused by the expropriation by a host State, such as political risk insurance.
Political risk insurance is available from some of the world's leading insurance companies, and/or insurance syndicates at Lloyd's of London. An investor with the foresight to identify a risk of expropriation may well take a policy that, while differing in coverage from contract to contract, can provide an indemnity for loss(es) caused by perils such as confiscation, seizure, appropriation, expropriation and/or requisition for title, to name but a few. Such policies are often subject to the law of England and Wales and it is fair to say that English law is somewhat underdeveloped in its consideration of the concept of expropriation, certainly when compared to the body of arbitral awards rendered pursuant to BITs.
This blog addresses the concept of creeping expropriation as determined in various investment treaty arbitral awards, and asks whether deference to the body of such awards could assist insurers and insureds in ascertaining whether a loss is covered.
The difficult concept of creeping expropriation
Political risk insurance wordings rarely go into great detail as to what is to be defined as an "expropriatory event" for the purposes of coverage, often referring only to "loss and/or damage caused by expropriation". In the "classic" scenario – the blatant seizure of assets by a host State, often accompanied by significant rhetoric and a lack of (adequate) compensation – it can be relatively straightforward for an insured investor to establish that their loss is covered by a political risk insurance policy (subject to potential defences an insurer may have against a claim, that are beyond the scope of this blog). The situation is far more complicated when a claim is made on the basis of an alleged creeping expropriation.
"Creeping" expropriation is defined by the United Nations Conference on Trade and Development as "a slow and incremental encroachment on one or more of the ownership rights of a foreign investor that diminishes the value of its investment". Reference to English law as to whether a series of incremental steps taken by a State is sufficient to collectively amount to an expropriatory act for the purpose of insurance coverage is likely to be of limited benefit. The lack of clarity surrounding creeping expropriations can often lead to a great deal of time (and money) being spent by all parties in establishing whether an indemnity is due. Would the addition of a clause noting that reference can be made to publicly available investment treaty awards for the sole purpose of determining whether a creeping expropriation has occurred be of use in reducing this burden, or would it make things more difficult?
Requirements for creeping expropriation
It has long been established that investment treaty tribunals are not bound by previously rendered awards. Arbitral tribunals proceed on a case-by-case basis as to whether the actions of a particular State amount to a creeping expropriation. This is not to say, however, that previously rendered decisions do not offer guidance as to the particular components that, if apparent, will lead to a finding that a creeping expropriation has occurred.
I. Substantial interference
The need to establish "substantial interference" is controversial. Although not a traditional "taking" of an investment, if the State in question interferes to such a degree as to deprive the investor of the enjoyment, use or benefit derived of its investment, a creeping expropriation may be deemed to have occurred. Numerous decisions endorse the view that a significant degree of interference is required before a tribunal will establish a creeping expropriation to be apparent. Metaclad Corp v United Mexican States (NAFTA) is particularly pertinent on this:
"…expropriation under NAFTA includes not only open, deliberate and acknowledged takings of property…but also covert or incidental interference with the use of property which has the effect of depriving the owner in whole or in significant part, of the use or reasonably-to-be-expected economic benefit of property even if not to the obvious benefit of the host State."
So far so good for insurers and insureds. However, the real difficulty comes when determining whether the level of interference is of the requisite degree.
An insignificant restriction or interference with property rights is not generally considered to be sufficient for a finding of creeping expropriation; the decisive element is the "substantial loss of control or economic value of a foreign investment", as referred to by James Crawford AC SC in "Brownlie's Principles of Public International Law (8th ed. 2012). For example, the tribunal in Pope & Talbot Inc. v Government of Canada rejected the investor's claim that Canada's export control regime constituted an expropriation as it interfered with its exports to the US, holding that "the test [should be] whether that interference is sufficiently restrictive to support the conclusion that the property has been 'taken' from the owner." While the interference may have reduced profits, the investor still exported considerable quantities of its product and earned substantial returns, rendering its argument unsuccessful.
Numerous decisions have held that an investor's continued control of an enterprise goes against the finding of a creeping expropriation. The requirement of either total or substantial deprivation has led to numerous decisions denying that an expropriation had occurred owing to the investor's retention of control over the investment.
II. The irreversibility and permanence of the contested measures
The requirement of a certain degree of permanence to the State's interference is also controversial. While Tecnicas Medioambientales Tecmed SA v United Mexican States referred to a "de facto expropriation [being] irreversible and permanent", subsequent decisions have taken a more pragmatic approach, preferring to look at the effect of the State action, even if it amounted to a temporary measure. For example, the tribunal in Wena Hotels Ltd v Arab Republic of Egypt held that an Egyptian public sector company's one-year seizure of two hotels pursuant to a dispute over lease terms was more than an "ephemeral interference" and amounted to an expropriation.
III. Intention versus effect
Often referred to as the "sole effect doctrine", many tribunals have endorsed the view that it is the effect of the State measure on the economic benefit, value and control over the assets that must be considered and that the state's intention to expropriate, though of potential assistance, is not decisive.
Given the fact that investment treaty tribunals are not bound by previously rendered awards, it is perhaps unsurprising that the requirements for a creeping expropriation are not particularly clear-cut. For both insurers and insureds, this is problematic and would likely be a significant argument against allowing for reference to such awards for the purposes of coverage determination under a political risk policy. But is there any element of the treatment afforded to the concept of creeping expropriation on the investment treaty level that could be of significant beneficial use?
The date of loss
The date of loss is one of the first issues considered in any coverage analysis under any insurance claim. If the insured's loss falls outside of the designated policy period, it does not fall within the confines of the contract and no further analysis is required – no indemnity is due. While a date of loss is simple to establish in a number of cases (i.e. in the case of a home-contents insurance policy claim following a break-in), the issue is somewhat more complicated when considering a claim under a political risk policy, especially when considering creeping expropriation. Is the date of loss to be determined from the first of the incremental steps taken by a host State, or the last? What happens when the former falls within a policy period and latter falls outside? Is investment treaty case-law of potential benefit here?
In Siemens A.G. v Argentine Republic, the tribunal found that the State committed both a direct expropriation via issuing a decree unilaterally terminating the investor's service contract, and a creeping expropriation by measures leading to the decree, including suspending certain services under the contract and attempting to impose a "non-negotiable" renewed agreement. Significantly, for political risk policy claims, the tribunal stated:
"By definition, creeping expropriation refers to…steps that eventually have the effect of an expropriation. If the process stops before it reaches that point, then expropriation would not occur. This does not necessarily mean that no adverse effects would have occurred…the last step in a creeping expropriation that tilts the balance is similar to the straw that breaks the camel's back." (emphasis added)
The above appears to provide clarity; it is the final action that one should be concerned with in any coverage analysis under a political risk policy. However, as noted by the tribunal in Azurix Corp v Argentine Republic, "[t]here is no specific time set under international law for measures constituting creeping expropriation to produce the effect…How much time is needed must be judged by the specific circumstances of each case".
The waters are somewhat muddied once again.
Conclusion
Should political risk policies include a standard clause allowing for the consideration of investment treaty awards for the purposes of coverage analysis? It is difficult to say. In the scenario of an insured's loss that happens to closely mirror the facts of a case previously considered by an investment treaty tribunal, the answer is likely to be yes. However, as the brief analysis above demonstrates, any deviation from similar facts, and the wealth of consideration given to the concept of creeping expropriation by investment treaty tribunals could well make the sometimes difficult task of coverage analysis under a political risk policy even harder.
---
• Leave a comment on Would Reference to the Decisions of Investment Treaty Tribunals be of Assistance in the Interpretation of Political Risk Insurance Policies?
---
More from our authors:
---
• Leave a comment on Would Reference to the Decisions of Investment Treaty Tribunals be of Assistance in the Interpretation of Political Risk Insurance Policies?
---
by Clovis Trevino
Chair: Klaus Reichert SC (London)
Main Speakers: Dr. Aloysius Llamzon (The Hague), Anthony Sinclair (London)
Commentators: Utku Cosar (Istanbul), Carolyn B. Lamm (Washington, DC)
Rapporteur: Elizabeth Karanja (Nairobi)
No one would seriously challenge the proposition that investor wrongdoing is a systemic threat to international investment arbitration. But what constitutes investor wrongdoing? What are the standards that govern pleading and proving issues of corruption, fraud, misrepresentation and similar serious allegations of misconduct? How are arbitral tribunals addressing these issues? The Precision Stream on 'Pleading and Proof of Fraud and Comparable Forms of Abuse' addressed these vexing questions.
Opening the panel, Dr. Aloysius Llamzon identified three operative categories of investor wrongdoing: (i) corruption, (ii) fraud, deceit and misrepresentation, and (iii) other breaches of host state law, which may occur either in the acquisition of the investment or ex post. He stepped away from a line of arbitral cases asserting that an investment must have been made or acquired in good faith. Instead of relying on such abstract concepts, Llamzon suggested that investor misconduct in the vast majority of treaty cases falls under one or more of the identified operative categories.
The second panelist, Anthony Sinclair, laid out three tools to deal with investor wrongdoing: (i) the 'in accordance with host state law' or legality clause contained in certain BITs, (ii) the 'unclean hands' doctrine, and (iii) international public policy. Addressing the legality clause, Sinclair distinguished between illegality in the 'making' of an investment, and subsequent illegality in the carrying out of the investment. Whereas compliance with host state law at the inception of the investment qualifies the offer of treaty protection and goes to the tribunal's jurisdiction, Sinclair suggested that subsequent illegality goes to admissibility of the claims or the merits of the dispute.
In the absence of an express legality requirement in the BIT, Sinclair proposed that the 'clean hands' doctrine may be relied upon to bar an investor's claim due to its illegal or improper conduct in relation to those claims. The inequitable conduct that would trigger the application of the 'clean hands' doctrine must typically be willful, and must have a nexus to the matters in dispute. Sinclair nonetheless acknowledged that the International Court of Justice (ICJ) has yet to accept the 'clean hands' doctrine in a majority decision and that its status as a general principle of law is 'uncertain.'
Sinclair next commented on international public policy, which he defined as principles of mandatory application regardless of applicable law or national rules. Bribery of foreign officials or other forms of corruption or fraud are likely to impinge upon international public policy. Among other decisions, Sinclair referred to Plama v. Bulgaria, where the tribunal found that the enforcement of a contract obtained by fraudulent misrepresentation was 'contrary to international public policy.' Concluding, Sinclair questioned whether international public policy amounts to a vehicle for arbitrators to enforce their own ethical or moral standards. 'Are we stretching the concept too far?', he posited.
Next, commentator Utku Cosar laid out three key issues in connection with corruption allegations: (i) burden of proof, (ii) consequences of a successful plea of corruption, and (iii) sanctions. With respect to burden of proof, Cosar referred to Metal-Tech v. Uzbekistan, where the tribunal acknowledged that 'corruption is by essence difficult to establish' and that it is thus 'generally admitted that it can be shown through circumstantial evidence.' She also underscored a tribunal's powers to investigate and inquire propio motu about issues of corruption, and to draw adverse inferences when appropriate. The question arises: should tribunals take an active stance in investigating allegations of misconduct or remain passive arbiters of the contentions of the parties?
Cosar next discussed the legal consequences of analyzing corruption. She agreed with Dr. Llamzon and Sinclair that if the BIT contains an express legality clause, as was the case in Metal-Tech, the result should be a denial of jurisdiction. In the absence of an express legality clause, Cosar asked whether the misconduct of both parties should be assessed by the tribunal at the merits stage. After all, corruption is a two-way street. Concluding, Cosar addressed possible sanctions for misconduct, suggesting that the tribunal should not only condone illegality in the award but should also take it into account in the allocation of costs.
The last panelist, Carolyn B. Lamm, commented on at least three salient issues: (i) standard of proof, (ii) principles of treaty interpretation, and (iii) timing of the unlawful conduct. As to burden of proof, she argued that there is no strict standard to prove corruption or fraud (unless part of lex specialis), and went on to identify five possibilities: beyond a reasonable doubt, clear and convincing evidence, preponderance of the evidence, balance of probabilities, and prima facie evidence. Lamm rejected the adoption of a high standard of proof (as advocated by Dr. Llamzon and Sinclair), noting that a heightened standard is 'neither needed nor appropriate' in a system that lacks the power to compel the production of evidence.
Lamm next commented on the principles of treaty interpretation set out in Article 31 of the Vienna Convention on the Law of Treaties, requiring that treaties be construed in light of their 'object and purpose'. She noted that, in the absence of an express 'legality' clause in a treaty, legality should nonetheless be read as an implicit requirement of an investment treaty, whose 'object and purpose' must include the protection and promotion of investments that are made legally. With respect to the timing of wrongdoing, Lamm argued that fraud or corruption, both at the inception of the investment and during its operation, must be condemned. She advocated the rejection of investments born out of, or implemented by, fraudulent or corrupt acts, if not as a jurisdictional issue, as an admissibility matter. Asking a state to ignore illegality, Lamm argued, would amount to an 'affront to sovereignty.'
Far from giving 'precise' answers, the panel discussions revealed not only the inherent difficulties in proving investor misconduct, but also the challenging task faced by tribunals seeking to craft the proper standard of proof to sustain allegations of misconduct or illegality. While no comprehensive framework for addressing pleas of illegality in investment treaty arbitration emerges, the question remains open: should misconduct on the part of the putative investor be addressed as a question of jurisdiction, or is it rather a question of admissibility or one for the merits?
---
• Leave a comment on ICCA 2014: Pleading and Proof of Fraud and Comparable Forms of Abuse
---
More from our authors:
---
• Leave a comment on ICCA 2014: Pleading and Proof of Fraud and Comparable Forms of Abuse
---
by Eliana-Maria Tornese
ICC International Court of Arbitration,
for ArbitralWomen
The views expressed are those of the author alone and should not be regarded as representative of or binding upon the author's institution or the ArbitralWomen.
Guidelines 26 and 27 of the IBA Guidelines on Party Representation in International Arbitration have again raised the debate on the extent that Arbitral Tribunals are entitled to deal with "guerrilla tactics". 1 The present contribution will in particular discuss Arbitral Tribunals' power to sanction parties for the behavior of their counsel in the proceedings by a ruling on costs.
Guideline 26 – on the "remedies for misconduct" – gives Arbitral Tribunals the discretionary power to take into account the Party Representative's Misconduct 2 when apportioning the costs of the arbitration. This Guideline specifically provides that the Party Representative should be notified and heard before any sanction is determined. Guideline 27 gives a non-exhaustive list of factors that Arbitral Tribunals should take into account when deciding whether or not to apply the remedies set forth under Guideline 26.
A question arises as to how often Arbitral Tribunals sanction parties through cost allocation and whether Guidelines 26 and 27 may increase the use of such a tool in the proceedings.
Preliminarily, it is important to stress that costs regularly represent a considerable portion of the amount in dispute in small or medium sized disputes. Thus, they are a matter of growing concern in the business community. Accordingly, the allocation of costs can be a crucial issue. Despite the importance of the issue, there is conversely a lot of uncertainty regarding the application of existing rules on costs' allocation. Arbitration agreements very rarely give guidance to the arbitrators as to how costs should be allocated. Even when the arbitration agreements adopt procedural rules on costs' allocation, those rules will invariably say little or nothing about the arbitrator's power to sanction parties for their Counsel's behavior in the proceedings. Such an uncertainty is coupled with the fact that, generally costs are the last claim treated in the briefs. Counsel rarely, if at all, will develop sophisticated arguments on the allocation of the costs. The only well recognized principle in costs allocation is that Arbitral Tribunals have discretion on decisions on costs. As a result, the standards governing costs and the practice adopted by Arbitral Tribunals become of corresponding importance.
Currently, several procedural rules explicitly provide as a general rule that costs ordinarily follow the event. See for example: Rule 28.4 of LCIA which provides that "[u]nless the parties otherwise agree in writing, the Arbitral Tribunal shall make its orders on both arbitration and legal costs on the general principle that costs should reflect the parties' relative success and failure in the award or arbitration, except where it appears to the Arbitral Tribunal that in the particular circumstances this general approach is inappropriate" (emphasis added); or Rule 44 of SCC which sets forth that "[u]nless otherwise agreed by the parties, the Arbitral Tribunal may in the final award upon the request of a party, order one party to pay any reasonable costs incurred by another party, including costs for legal representation, having regard to the outcome of the case and other relevant circumstances" (emphasis added).
However, the same rules also provide that such principle applies unless "other circumstances" require otherwise. Interestingly enough, some procedural rules expressly link the party's behaviour to cost allocation. See in this respect Articles 28 and 31 of ICDR's International Arbitration Rules permit cost/fee shifting for "dilatory or bad faith conduct"; or Article 37(5) of the ICC Rules which provides that "[i]n making decisions as to costs, the Arbitral Tribunal may take into account such circumstances as it considers relevant, including the extent to which each party has conducted the arbitration in an expeditious and cost-effective manner".
On the other side, arbitration rules increasingly include specific reference to an obligation of "good faith" on the parties' side in the conduct of the arbitration proceedings. Art. 15(7) Swiss International Arbitration Rules provides that "[a]ll participants in the arbitral proceedings shall act in good faith, and make every effort to contribute to the efficient conduct of the proceedings and to avoid unnecessary costs and delay […]". Rule 29 of the JAMS sets forth that "[t]he Arbitrator may order appropriate sanctions for failure of a Party to comply with its obligations under any of these Rules. These sanctions may include, but are not limited to, assessment of Arbitration fees and Arbitrator compensation and expenses; assessment of any other costs occasioned by the actionable conduct, including reasonable attorneys' fees […]".
Indeed, the ethical misconduct, or rather, the plea for standards of counsel's conduct is a growing concern. The practice has shown that "guerrilla tactics" are sometimes used as a form of strategy in the management of the proceedings. Most common is misuse of an arbitration tool, (for example voluminous or continuous document requests) or other abuse of proceedings, when requiring unnecessary steps of the proceedings.
Based on the above, is it likely that Guidelines 26 and 27 – by providing in clear words the arbitral tribunals' possibility to sanction the parties for their procedural behavior – would lead to a misuse of such discretionary power?
The arbitration rules examined above demonstrate that the allocation of costs may largely depend on a number of elements. Most importantly, some rules presently in force endorse the principle that parties' conduct and the time and effort invested in bringing its claims or defenses will have financial consequences on costs and therefore upon the allocation of costs at the end of the proceedings. Hence, there is already an widespread awareness that the parties' conduct in the management of the proceedings can have an impact on the costs' decision. If we are seeing an increase in decisions on costs sanctioning the parties for counsel behavior, it is unlikely that such an increase is to be ascribed to the publication of the Guidelines. Furthermore, it is important to note that Guidelines 26 and 27 are drafted in a very cautious way. Finally, as it has been already pointed out by some authors 3 costs' allocation will often represent a point of compromise within arbitral tribunals in order to reach a unanimous award and avoid dissenting opinions.
---
• Leave a comment on Arbitral tribunals' decisions on costs sanctioning the parties for counsel behavior: A phenomenon expected to increase?
---
See Günther J. Horvath, Stephan Wilske (eds), Guerrilla Tactics in International Arbitration (2013). ↩
Both terms are defined in the preamble of the IBA Guidelines. ↩
B. Hanotiau, "The Parties' Costs in Arbitration", Dossier of the ICC Institute of World Business Law: Evaluation of Damages in International Arbitration (2006), p. 213. ↩
More from our authors:
---
• Leave a comment on Arbitral tribunals' decisions on costs sanctioning the parties for counsel behavior: A phenomenon expected to increase?
---
by Minas Khatchadourian
Qatar International Center for Conciliation and Arbitration
Few days ago, the Qatari Supreme Court decided to overturn an earlier judgment of the Doha court of appeal which upheld a decision of the court of first instance to set aside an ICC arbitral award as being in violation of the Qatari public policy.
The new ruling comes in rescue of the Qatari courts' image, reputation and standing which were partly criticized after a series of judgments rendered by different degrees of jurisdiction and which have set aside a large number of awards either domestic or foreign as mentioned in two earlier posts of September 20131 and January 20142.
This kind of flood started in June 2012 when the Qatari Supreme Court decided to invalidate a domestic award rendered in a disagreement which arose between the partners of a Qatari limited liability company, holding that the award violated public policy due to the fact that it was not rendered in the name of H.H. The Emir of Qatar. Since, not only the domestic awards have been invalidated but also foreign awards which were rendered under international arbitral institutions received the same judgment. For example, a ruling of the Court of first instance in Qatar invalidated an ICC award seated in Paris in a case between two Qatari Companies (contractor and sub-contractor) on the same grounds and without any application or reference to the New York Convention.
In all these unfortunate cases, the Court relied on the national provisions (articles 190-210 of the 1990 Qatari Civil Procedural Law ('The 1990 Law') and considered that:
'the legislator qualified the decision of the arbitrator as a judgment, insisting on its binding effect on the parties and the authority of the Court to issue an execution order to implement and enforce its terms. Therefore, by virtue of Article 204 of the 1990 Law, the arbitrator's judgment (award) should be issued in the name of H.H. The Emir of Qatar'.
The Court added:
'[r]endering the judgment in the name of H.H. The Emir confirms that it is supported by Public Force and is enforceable as such in accordance with the public order. Any decision or judgment of the arbitral tribunal should be rendered in the name of H.H. the Emir; otherwise, it shall be considered null and void, contrary to public order and the Court may sua sponte declare it as such.'
It is obvious that in all these cases, Qatari judges have misconstrued the status of the Arbitrator and confused the 'permanent mandate' of the national judge to render justice by 'judgments' on one hand, and the 'temporary mission' of the arbitrator who is not part of the Judicial Authority and renders 'awards' or 'decisions' on the other hand. Part of this misperception lays in the Arabic text of the 1990 law as the Arabic language makes no distinction between the words 'award' and 'judgment'.
Background of the new ruling:
In this respect, the concerned ICC award was decided few months ago by a sole arbitrator sitting in Doha, in a dispute between a joint venture contracting company (composed of a Qatari partner and a foreign partner) ('The contracting company') on one hand and a Qatari material supplier and sub-contractor ('The supplier') on the other hand.
The award came in favor of the supplier and was considered a foreign award for the needs of its execution in Qatar. The supplier was surprised that the joint venture company decided to file an action of nullity against the foreign award relying solely on the 1990 Law provisions, which do not distinguish between a foreign award and a domestic award on the grounds for nullity.
The action for nullity was brought before the court of first instance who decided to invalidate the ICC Paris award. The supplier decided to lodge an appeal against the decision but few weeks later, the invalidation ruling for the ICC award was upheld by the Court of appeal.
Furthermore, the judges decided to refer the ICC award back to the arbitrator to repair any violations contained in it pursuant to article 209 of the 1990 Law which stipulates:
"The Court having jurisdiction over the request for setting aside may either confirm the award, or set the award aside totally or partially. If the award is totally or partially set aside, the Court may refer the case back to the arbitrators to repair the violations contained in the award, or the Court may decide on the merits of the case itself if it hold that it has jurisdiction to do so …".
An underwhelming ruling of the Supreme Qatari Court in respect of the New York Convention:
Brought before the highest jurisdiction of Qatar, the supplier's legal counsel defended ultimately his client's interests and requested the application of the New York Convention to which Qatar adhered in 2003. He added that there is not any provision under New York convention which imposes any further condition for the enforcement of an award (such as to be rendered like court judgments in the name of a King, a Sultan, an Emir, or similar authority). Also, he mentioned that the national procedural law may be applicable only at the enforcement phase of the foreign award.
The court, which mentioned solely the arguments of the Claimant, decided to accept them and after a long prelude of the national Qatari provisions in respect of arbitration ordered to quash the judgment of the court of appeal and that the case has to be heard again before another circuit of the court of appeal.
It is important to recall that the purpose of the Court of Cassation or Supreme Court is essentially not to rule on the merits, but to state whether the law has been correctly applied on the basis of the facts already definitively assessed in the decisions referred to it.
In this respect, the Supreme Court stressed on the application of the New York Convention by stating:
"that the award was rendered in accordance with the ICC arbitration law (ICC arbitration law was mentioned erroneously instead of ICC arbitration rules), that according to articles I and II (article II was mentioned erroneously instead of article III) of the New York Convention – to which Qatar adhered by virtue of the Emiri Decree 29/2003 and became applicable since 15 March 2003- each signatory state should recognize and enforce the foreign arbitral awards according to its national or internal rules of procedure, that the said Convention did not stipulate any provisions regarding the form of the award or its elements, that any foreign award is subject to the Qatari procedural law at its enforcement phase only".
Final Comments:
In the light of this first mixed or halftone application of the New York convention by the Qatari judges, it is important to salute this positive step towards a full recognition and enforcement of foreign awards. Although the court of cassation decided – after smashing the invalidation ruling – to send the case to be heard again before the court of appeal, the new judges have received a clear message that the earlier magistrates have misapplied the Qatari law (including the international conventions to which Qatar has adhered and which forms part of the legislation). It is expected within few more weeks to see the first real enforcement of a foreign award in Qatar declared by a Qatari court after a sort of long saga of unfortunate rulings related to arbitration since 2012.
Dr. Minas Khatchadourian is an international arbitrator and the director of the Qatar International Center of Conciliation and Arbitration. He has an extensive experience in the Gulf & MENA Region. He can be reached at drminas@qcci.org.

---
• Leave a comment on A Halftone Application of the New York Convention by the Qatari Supreme Court
---
http://kluwerarbitrationblog.com/blog/2013/09/23/controversial-ruling-of-the-qatari-court-of-cassation-regarding-arbitral-awards/ ↩
http://kluwerarbitrationblog.com/blog/2014/01/28/a-new-bump-on-the-qatar-new-york-road/ ↩
More from our authors:
---
• Leave a comment on A Halftone Application of the New York Convention by the Qatari Supreme Court
---
by Duarte Gorjão Henriques
In his "Kiev Arbitration Days" after-dinner speech in November 2012 ("BITS, BATS and BUTS"), Gary Born presented a suggestion that can leave no one indifferent (speech published as "Essay" by Young Arbitration Review, March 2014 Edition). His idea is to take advantage of the legal framework and experiences gained from the world of investment arbitration and bring that framework and those experiences into international commercial arbitration.
Simply put, investment arbitration stems from Bilateral Investment Treaties, which grant foreign investors the right to arbitrate disputes arising from an investment, carried out in the territory of a contracting state, against that host state.
The proposal that Gary Born has put forward can be simply described as adapting this legal structure to international commercial arbitration in the following terms: two states will enter into a bilateral treaty providing for arbitration as a mechanism to solve disputes between nationals or entities located in the territory of each contracting state arising from any business transaction carried out between those different nationals or entities. The arbitration will be set forth as a default mechanism. In fact, both parties will retain the right to contract out of arbitration and elect recourse to national courts according to general rules applicable to litigation between parties located in different countries.
I believe that this idea is a compelling proposition for the future of international commercial arbitration.
The advantages of the Bilateral Arbitration Treaties (BAT) are obvious with regard to increasing commercial transactions, facilitating commerce between nations and establishing an environment of trust between businesses.
Naturally, this consideration has to be grounded in a bias in favor of arbitration as a means to resolve disputes by contrast to recourse to national courts. Those who have prejudice (or even strong beliefs) against arbitration may never be convinced of the advantages of a BAT. This debate is an old one, and I cannot bring any new or pertinent contribution to it. Therefore, we may dispense with any consideration about the advantages of arbitration by contrast to the judicial court system.
However, regarding the BAT, we cannot fail to answer two fundamental questions.
Firstly, what is the real advantage of a BAT? What are the problems that a BAT addresses and are they in need of a solution?
Secondly, is a BAT feasible in each and every national legal system? What are the national constraints for such a measure within the Portuguese jurisdiction?
With regard to its advantages, the BAT may well provide a straightforward answer to problems related to the arbitrability of disputes, which will inevitably be reduced – if not eliminated – between the two contracting states. A clause open to all commercial contractual relationships with specific exclusions, such as areas of the law where arbitrability is questionable or even prohibited in one or both of the jurisdictions involved, will definitely avoid the risks of a challenge to the arbitral award on those grounds.Therefore, problems of conflicts of positive and negative jurisdiction of the arbitral tribunal will also be reduced, if not eliminated. Where any dispute arising from a contract falls within the scope of the definition clause of the BAT, all doubt concerning the "competence" of the arbitral tribunal to solve that dispute would be removed. Issues with pathological arbitration clauses will virtually disappear. Indeed, the BAT can define what kind of arbitration shall take place: if it will be an institutional arbitration or an "ad hoc" arbitration, and in the case of institutional arbitration, can even provide for a certain institution or a certain type of institution. The BAT can also provide for the place of arbitration, the language, number of arbitrators, and so forth. In other words, the BAT can define typical issues that arise in any international arbitration, but can also prevent any challenge to the validity and enforceability of the arbitration clause.
There is also another important issue that can be addressed by a BAT: the recognition and enforcement of foreign arbitral awards. The New York Convention 1958 has been playing a crucial role in arbitration, and remarkably well. However, it is not enough. A BAT is in a better position to supplant the gaps of the New York Convention 1958 (and also the shortcomings of the Brussels Convention and European regulations on jurisdiction and the enforcement of judgments in civil and commercial matters), freeing all constraints to immediate enforcement of arbitral awards – at least – between a BAT's contracting states. Moreover, in the case of Portugal, there are strong cultural, historical and also economic relationships with its former colonies (Angola, Mozambique, Cape Verde, Guinea-Bissau, São Tomé, Timor). Presently, only São Tomé and Mozambique are parties to the New York Convention. For those countries, it may be easier to enter into a BAT than to adhere to the New York Convention. The advantages of a BAT are obvious with regard to those countries. On the other hand and more importantly, even between countries that are party to the New York Convention the procedure for the prior recognition of a foreign arbitral award is required for most of the contracting states. Portugal is one of the countries that still require prior recognition of a foreign arbitral award before it may be subject to enforcement. That is the reason why I stated above that the New York Convention is not enough.
A BAT is naturally in a favored position to drive the contracting states to dispense with the procedure of prior recognition. Is there any real advantage to dispensing with the "exequatur" phase? I believe that there are advantages if the "exequatur" is not required between two states that have established between themselves, by way of a BAT, equal legal standards for the arbitration framework. In fact, the prior recognition procedure does not make any sense if two states agree to such a bilateral agreement and should naturally cease with the creation of a default international arbitration instrument such as a BAT. Immediate enforceability must be an integral feature of this bilateral treaty. Finally, there are also doctrinal representations that scholars and commentators have addressed when confronted with the fundamental issue of the "lex arbitri" (the law of the arbitration) or the "lex arbitrii" (the law of the arbitrators). Although it is not advisable for lawmakers to intervene in doctrinal discussions, issues arising therefrom have particular significance when we question the potential applicable law to provide for the assistance of national courts, the appointing authority, provisional measures, etc. A BAT can therefore set forth what the law applicable to the arbitration will be, leaving behind uncertainty.
As far as the second crucial question posed above is concerned – the feasibility of the BAT in the light of the Portuguese jurisdiction – I believe that any constraints can be overcome. There is no constitutional constraint as arbitration is set forth in the Constitution of the Portuguese Republic as a means to serve justice in parallel (somehow) with the judicial system. As far as the level of consent is concerned, I believe that consent will still be a fundamental pillar of arbitration and will be not dispensed with: the parties will still be accorded the right to opt out of arbitration and in an experimental phase of the BAT, any of the parties could be entitled to declare in the underlying agreement that it wants to refer any dispute arising therefrom to the national courts. The arbitration clause of a BAT is no more than a mere "statutory implied term" that can be excluded by way of an express contractual provision. Ontologically speaking, there will still be relevant consent. Thirdly, the Portuguese arbitration legal setting provides for sufficient backup provisions, notably as far as the default appointing authority is concerned (according to the Portuguese Arbitration Act of 2011, the President of the Court of Appeal shall act as default appointing authority). The use of the UNCITRAL rules is perfectly suited to the Portuguese jurisdiction, if not for other reasons because the Portuguese Arbitration Act is based on the UNCITRAL Model Law.
As a final remark, I would say that I do not foresee any obstacles that could prevent the implementation of a BAT between Portugal and other jurisdictions, including those from the European Union. Cultural legal fears and prejudices may well take the stage and play a role which is hard to overcome. Nonetheless, those fears and prejudices are somehow rooted in misconceptions about arbitration itself, but they should not concern a Bilateral Arbitration Treaty. It is now up to the whole legal community to convince the legislators and foreign affairs ministries that such an instrument is in a very favored position to promote and fuel business transactions and commerce between nationals from different countries. Due to historical alliance reasons, I would suggest that the first step might be taken between the United Kingdom and Portugal. For geographical reasons, Spain should follow suit. African Portuguese speaking countries would be the next step. Finally, it goes without saying that a bilateral arbitration treaty should be seen as nothing other than an experiment. As happens in every experimental stage, care should be taken with serious rigor. It is therefore recommended that the BAT should be limited to specific areas of the law where the experience in arbitration is consolidated, such as commercial law and the like. Considering such an experimental phase, I might also suggest a "mitigated" form of referral to arbitration. In that event, the BAT could provide for arbitration as a default means to resolve disputes save in cases where one party (or both parties) unilaterally state(s) in the underlying contract that it (or they) want(s) to resolve its/their disputes in the national courts. This could also be set forth as transitory regime for a limited time frame.
* This post is a summary of the article published by Young Arbitration Review, March 2014 Edition.
---
• Leave a comment on Bilateral Arbitration Treaties: A Few "Bits" More and No "Buts" Within the Portuguese Jurisdiction
---
More from our authors:
---
• Leave a comment on Bilateral Arbitration Treaties: A Few "Bits" More and No "Buts" Within the Portuguese Jurisdiction
---